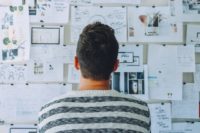 Need help preparing for a grant application/Request for Proposal (RFP)? This upcoming evaluation workshop is for you! 
Using Evaluation for Program Improvement for Patient Navigation
When: 9 am-5 pm, Aug. 2-3, 2017
Where: Arvada, CO
Register Here
Are your patient navigators making a difference in your practice? Is your organization truly reaching its goals? One way to determine the success of your organization or program is to use evaluation. But where do you begin?
This two-day Evaluation course is designed to meet the needs of Patient Navigator supervisors who want to increase basic evaluation skills and develop an evaluation plan for your needs. Participants will learn to use evaluation to improve prevention interventions; define common evaluation terms; use logic models to describe interventions; identify steps to prepare for evaluation, and have the opportunity to work on a personal evaluation plan for the upcoming grant year with a Ph.D-level evaluator.
This Level 3 course is designed for patient navigator supervisors, managers, and directors.
This course is offered by the Denver Prevention Training Center.