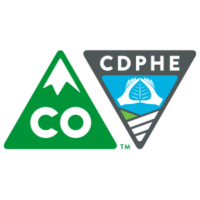 The Colorado Department of Public Health and Environment (CDPHE) recently launched the Colorado Health Navigator Registry, a voluntary, public registry of lay health navigators in Colorado who meet core competencies to perform successfully in health care. This is one of multiple efforts to advance credentialing as part of the Health Navigator Workforce Development Initiative. You can learn more about it here.
Health navigators who successfully complete a recognized training program and competency assessment are eligible to be listed in the Registry. CDPHE has released a scholarship opportunity for navigators interested in getting on the Registry who could benefit from financial support to register for the competency assessment.
Click HERE to access the application & requirements.
The number of scholarships awarded will depend on the number of applications received.
The application is due on Thursday, March 14, 2019.
Click here for more information on PNTC's Training Pathway for the competency assessment.
Source: CDPHE