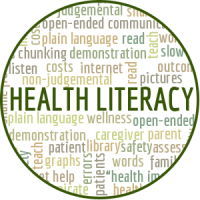 Check out these upcoming events from the Colorado Health Literacy Coalition:
September Networking Event: Panel Discussion on Essential Health Insurance Do's, Don'ts and Dates
When: 8:30-10 am Sept. 26
Where: Mile High United Way conference center, 711 Park Ave. West, Denver, C)
With open enrollment just around the corner (November 1 – January 15) take some time to learn about key health insurance topics. The health insurance system is incredibly complex and challenging for consumers to navigate in an informed manner. By learning about do's, don'ts, important dates, and other key topics, you can help the consumers you work with gain better access to care. Panelists include:
Caren Henderson, Connect for Health Colorado, Senior Manager of Marketing and Outreach
Jeff Steerman, Steerman Benefits, Insurance Broker
Allison Summerton, Aurora Community Assistance Network, Program Manager
RSVP: Click Here
Annual Health Literacy Coalition Conference
When:  7:30 am-4 pm Nov. 2
Where: Children's Hospital Colorado, Aurora, CO
This event will feature keynote speaker Cliff Coleman, MD, MPH! Dr. Coleman is a practicing physician and faculty member at the Oregon Health & Science University (OHSU) School of Medicine, where he is responsible for the curriculum on health communication, professionalism and ethics.
Register