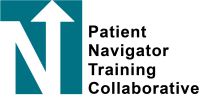 We have just announced several workshops, including Level 1s in metro Denver and Glenwood Springs, and advanced courses in Durango. These courses are FREE to patient navigators in Colorado!
Level 1 Workshops
Patient Navigator Fundamentals is our three-day training for patient navigators who want to gain navigation skills and knowledge of patient resources, basic health promotion, professional conduct and motivational interviewing. There is online prework required before attending this course.
Level 1 – Lakewood
When: April 25-27 (FULL – Waitlist available)
Level 1 – Glenwood Springs
When: May 3-5
Level 2 Workshops
Advanced Health Behavior Change – Aurora
Help your clients reach their goals! This course provides tools and strategies to help clients around diet, exercise, diabetes and cardiovascular disease prevention and control.
When: April 21
Advanced Health Literacy – Arvada
Learn communication strategies to increase your clients' understanding of health information.
When: May 16
We are coming to Durango! Workshops will be held at Fort Lewis College
May 9: Advanced Care Coordination
May 10: Advanced Motivational Interviewing
May 11: Advanced Health Behavior Change
Are you a Patient Navigator Supervisor or Manager?
These Level 3 workshops are just for you!
Leading and Administering a Patient Navigation Program – Arvada
The course provides a basic understanding of the patient navigator (PN) intervention model, reviews challenges facing PN program managers and provides strategies for an effective PN program.
When: April 17
Using Evaluation for Program Improvement for Patient Navigation – Denver
This two-day Level 3 course offered by the Denver Prevention Training Center is designed to meet the needs of Patient Navigator Supervisors who want to increase basic evaluation skills.
When: April 27-28
Online Course: Emotional and Social Aspects of Disease 
Chronic diseases affect our physical bodies, but also have an emotional, social and psychological impact. This 7-week online course helps patient navigators understand their role and how to help patients and their caregivers deal with complex emotional issues related to chronic disease.
When: May 15-June 30
Where: All online/via Zoom web conference