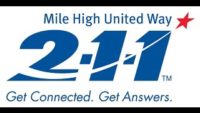 We are thrilled to provide a 1 hour preview of the PN CHW and PdS Alliance Portal, Powered by 2-1-1!
The Alliance Portal, serves as the Alliance's website AND, a search tool that will allow PNs, CHWs, PdS connect with each other, their community organizations and  medical providers or their clients to connect to services.
What: Introduction of the PN CHW and Pds Alliance Portal Powered by 2-1-1
When: 1-2 pm September 28,
Where: Webinar (or phone)-see below!
Who:  YOU (All CHWs, PNs, PdS, Community Folks, Medical People)
General Info:
We will discuss the general 2-1-1 work with United Way but post importantly, the PN CHW and PdS Alliance Portal and how it all works!
Webinar Link! https://echo.zoom.us/j/7648943828
Joining by phone ONLY:
+1 646 558 8656 or +1 408 638 0968 (US Toll)
Participant ID: Shown after joining the meeting
Meeting ID: 764 894 3828
Is Your Information in the PN CHW PN Portal?!?!  Here's How:!!
Calling United Way 2-1-1 and Reference the Alliance Portal to enter your information at the home United Way 2-1-1 Office.
303-561-2112
Or
Enter your information in this survey link and a United Way 2-1-1 Operator will call you.