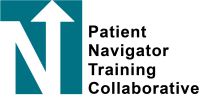 Thank you for your patience last week as we resolved issues with our course registration system. It is back up and and ready to accept your registrations!
Upcoming workshops
Community Health Worker 101
This two-day training is based on the foundations of our Patient Navigator Level 1, but geared especially to Community Health Workers (CHWs) making home visits.
Date/Time: Jan 18-19, 2017, 9 am- 5 pm
Location: Denver, CO
Level 1: Patient Navigator Fundamentals – Denver (FULL – Waitlist Available)
This comprehensive course is introductory "Level 1" training for patient navigators who want to gain navigation skills and knowledge of patient resources, basic health promotion, professional conduct and motivational interviewing.
Date/Time: Feb. 1-3, 2017, 8:30 am-5 pm
Advanced Care Coordination – Aurora
Coordinated care contributes to patient-centered, high-quality care. This Level 2 course prepares patient navigators to coordinate care for their clients.
Date/Time: Feb. 21, 2017, 9 am-5 pm
Advanced Care Coordination – Glenwood Springs
Date/Time: Feb. 24, 2017, 9 am-5 pm
Registration now open:
March 3: Advanced Health Behavior Change – Aurora, CO
March 10: Leading and Administering a Patient Navigation Program – Loveland, CO
March 22-24: Level 1 – Loveland, CO
Follow us on Facebook and Twitter for the latest course announcements, webinar opportunities and more!