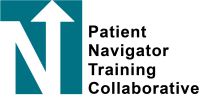 Improve your Patient Navigation skills with one of these workshops – just added! Sign up soon as space is limited.
Advanced Health Behavior Change – Dec. 11 in Aurora, CO
This course focuses on chronic disease, including diabetes and cardiovascular disease prevention and control. It is hybrid course which includes an online component and a one day skills practice workshop designed for patient navigators, care coordinators, clinical and non-clinical practice staff.
You must register for both the online and in-person components.
Recommended Prerequisite: Level 1 Patient Navigator Fundamentals Course (or see course instructor)
Additional Recommended Prerequisite: Advanced motivational interviewing (MI) or a total of 12 hours of MI training (or see course instructor)
Register for Advanced Health Behavior Change
Using Evaluation for Program Improvement and Capacity Building for Patient Navigation – Jan 13-14 in Arvada, CO
This two-day course offered by the Denver Prevention Training Center is designed to meet the needs of Patient Navigator Supervisors who want to increase basic evaluation skills. Participants will learn to use evaluation to improve prevention interventions; define common evaluation terms; use logic models to describe interventions; develop and prioritize evaluation questions; identify steps to prepare for evaluation; and identify strategies for building evaluation capacity within their organization.
Register for Using Evaluation for Program Improvement