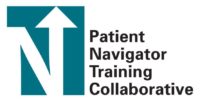 Last fall, the Patient Navigator Training Collaborative surveyed people who have participated in trainings over the last several years to assess if the courses were indeed preparing people for work in the navigation field. A webinar was held on March 6 to highlight the results of this survey. Watch the video below.
Robust training programs, such as the PNTC, are crucial to supporting and enhancing the patient navigator workforce. This webinar featured Chris Jones, MPH, and the results of his capstone project: Workforce training in an evolving healthcare environment: An evaluation of Patient Navigator training using a follow-up survey.
This survey assessed the perceived confidence and utilization of the Patient Navigator Training Collaborative core competencies in patient navigator job roles.
Highlights include:
The majority of participants felt "very well prepared" or "well prepared" for their job after taking just the Level 1: Patient Fundamentals course
Participants reported strong confidence and daily use of competencies.
Supervisor support was found to be a statistically significant factor on the confidence of PNs to execute competencies in their job roles
This is event  was co-sponsored by the Patient Navigator Training Collaborative, Colorado Colorectal Cancer Screening Program and The Patient Navigation, Community Health Worker and Promotores de Salud Alliance. Download the presentation slides here.