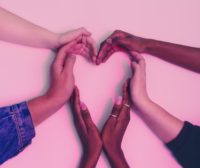 Team-based approaches are making a real difference in our communities. Community health workers (CHWs)/promotores de salud, health navigators, and others can work together with clinicians, local public health and community based organizations to help prevent high blood pressure and high cholesterol for those at risk.
Navigators and CHWs can play an important role in prevention. These individuals can:
TEACH community members that they need to get screened for high blood pressure and cholesterol. Most of the time, people at risk do not feel sick and are not aware they have these conditions.
TEACH community members to ask for and know their blood pressure and cholesterol numbers and to know what healthy levels should be.
ENCOURAGE community members to ask their doctor what their goals should be for blood pressure and cholesterol.
Read full handout here.
Source: Million Hearts and Centers for Disease Control. Million Hearts is a national program to prevent 1 million heart attacks and strokes in the United States.