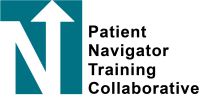 Check out the Patient Navigator trainings coming your way this fall!
Social Determinants and Health Equity: Widening the Lens of Health Promotion
This two-day course will examine the effects of social determinants of health such as economic status, stigma, homophobia, racism and other social and political issues on risk, prevalence and access to services.  A continuum of approaches will be introduced to assist patient navigators with implementation strategies to address these concerns.
When: Sept 28 & 29
Where: Community First Foundation, Arvada, CO
Register
Online Course: Social and Emotional Aspects of Disease
This 7-week online course helps patient navigators understand their role and how to help patients and their caregivers deal with complex emotional issues related to chronic disease. Course activities include readings, online tutorials, videos, quizzes and online discussions, plus three live learning sessions.
When: Sept 18-Nov 5
Register
Advanced Motivational Interviewing
This Level 2 motivational interviewing (MI) course builds on the fundamental concepts and basic skills learned in the Patient Navigator Level 1 course. You will expand your skills related to the strategic use of questions and reflections to build upon and deepen client change talk.
When: Sept. 29
Where: Anschutz Health & Wellness Center, Aurora, CO
Register
Facilitation Skills for Patient Navigators
Are you a patient navigator looking to enhance your group education sessions or improve collaboration with your co-workers? Or maybe you're a PN manager seeking to learn more about group dynamics and the individual needs of your employees. Whether you facilitate group-level interventions, staff meetings, or other group activities, this training is for you. All experience levels welcome.
When: Oct. 11 and 12
Where: Community First Foundation, Arvada, CO
Register
When will you announce more Level 1 courses??
Don't worry – more Level 1 opportunities for this fall are coming soon. Be the first to know about all the latest courses by following us on Facebook and Twitter.
Exciting Changes Up Ahead!
The Patient Navigator Training Collaborative is getting ready to unveil a new look for our web site! Stayed tuned for these exciting updates.