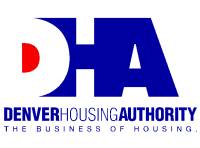 Denver Housing Authority's Workforce Development & Community Initiative Department has an immediate opening for a Patient Navigator.  The Patient Navigator works directly with DHA residents of Hirschfeld Towers to assist them in accessing the healthcare system with a specific emphasis on behavioral health.
The position is full time, hourly at $18.18 per hour with limited benefits.  This position is attached to a three-year grant.
Click here for a job description.
Interested candidates should submit a resume ASAP to personnel@denverhousing.org.