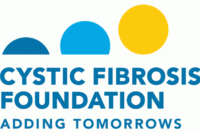 The Cystic Fibrosis Foundation, located in Denver, CO is seeking a Case Manager who will report to the Manager of Patient Access Programs.
The Case Manager will review, assess, and support patient cases referred to CF Foundation Compass for patient assistance related to insurance, financial, legal and other needs. Conduct intake, screening, assessment, coverage and reimbursement/prior authorization/appeal research and triage to appropriate resources for customers who contact CFF Compass. Identify and refer to national, state and local resources to help troubleshoot customers' needs. Support other activities within the team to support facilitation of access.
Candidate must have at least 2 years' experience in a healthcare environment.  This includes experience in healthcare coverage and reimbursement, customer service and/or helping navigate life with a chronic disease. Strong computer skills are necessary – Microsoft CRM, MS Word, Excel, and MS Outlook.  Bachelor's degree preferred.  Bilingual in Spanish and English a plus!
Click here for more information or to apply.