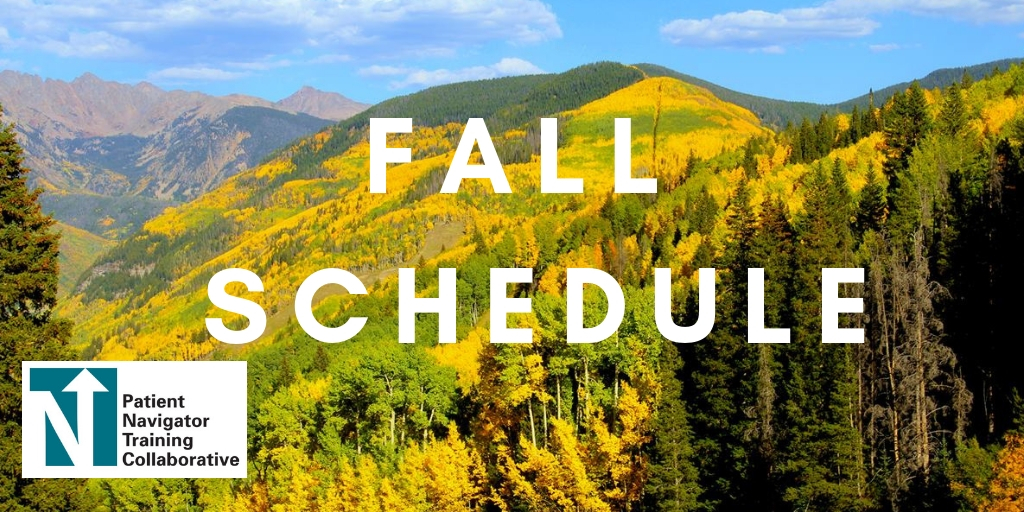 The Patient Navigator Training Collaborative is excited to announce its lineup of fall courses. We have Level 1, Level 2, in person and online courses, so there is something for everyone, whether you are a new or experienced navigator.
We recommend starting with Level 1, to learn the basics. Level 1 and Care Coordination are required to take the state of Colorado Health Navigator Assessment and be listed on the registry. If you are not a Colorado resident, we still recommend these two courses as the foundation of your learning. And, both are available online!
We are thrilled to offer the Level 2 online course Emotional and Social Aspects of Disease this fall, which is a great course if you are looking to expand your knowledge on the complex emotional issues related to chronic disease.
Registration is now open for the following fall courses:
And spots are still open in these August courses!
We hope to see you in a course soon! Financial aid is available for all courses, so don't let cost be a barrier to signing up. Apply here for a scholarship.