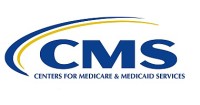 Join us for the CMS National Training Program
Understanding Medicare Webinar
March 17, 2016
1:00 – 3:00 pm ET/11:00 am – 1:00 pm MT
Do you have questions about Medicare? Want to help your clients access resources such as Medicare, Medicaid and CHIP? Join the Centers for Medicare and Medicaid Services or a webinar on March 17. This webinar will provide:
an overview of the Medicare program
a brief introduction to Medicaid, the Children's Health Insurance Program (CHIP), the Federally-facilitated Health Insurance Marketplace
key resources for these programs
Click here to register.
Source: CMS