Navigate Your Career
Opportunities to increase your skills, get involved and stay connected.
Health Navigator Registry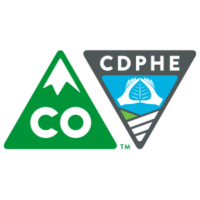 The Colorado Department of Public Health and Environment has defined competencies and standardize training for unlicensed health navigators, as well as created a voluntary Colorado Health Navigator Registry for employers view credentialed navigator when hiring. The registry will also list CDPHE-Recognized Training Programs for navigators to choose from for their training needs. Navigators are now able to take an assessment through the Center for Advancing Professional Excellence (CAPE) to demonstrate their skills and add their name to the state-wide registry of credentialed health navigators. Currently, there is no national certification process for health navigators.
The Alliance of Colorado Community Health Workers, Patient Navigators and Promotores de Salud
The Alliance of CHW PN PdS promotes policies, programs, and partnerships that reduce and eliminate barriers to quality health care both within health systems and the community; reduce disparities in health outcomes; and foster ongoing health equity. The Alliance believes that every Coloradan has an equal opportunity to obtain healthcare that personally addresses their medical, mental, emotional, social determinants, and spiritual health needs. The alliance encourages PNs CHWs and PdS from throughout the state to join.
Job postings from our blog
The Patient Navigation and Community Health Worker Training Program (PNCT) is hiring a Student Assistant to support our online and in-person courses. This position can be mostly remote. Must be a current college student to apply. Please email Erin Martinez at...