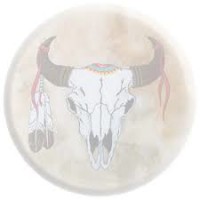 Native American Cancer Research (NACR) proudly announces a training course on Native Patient Navigation that includes American Indian Cultural Competency training, along with other sessions that address competency standards for patient  navigators.
Date: Aug. 15-17, 2016
Location: 3605 S. Hampden Ave. (Wadsworth & Hampden), Denver, CO
Fee: $550
The attached overview of the 2.5-day training outlines the course content as well as the location, schedule, and expectations for participants. To register, complete the form and email to LindaB@NatAmCancer.net.
Native American Cancer Research is a leader  in the field of American Indian cultural patient navigation, focusing on cancer patient navigation.  The course has been designed to provide the new patient navigator basic skills necessary to begin providing patient navigation to patients while under the supervision of or in partnership with a clinical partner.  The course will also provide current nurses, CN, lay individuals, and family members a guideline for establishing a patient navigation program or for providing patient navigation for a family member.
Go to the Native American Cancer Research website to learn more about NACR and the training and outreach work that has been done over the last twenty years.  Register early to hold your slot.  Payment is due with the registration by Aug 1, 2016.  Course perfect for Community Health Representatives, Nurses, Community Health Aides, and other interested in learning more about Native Patient Navigation.
Patient navigation is a patient-centric healthcare service delivery model. It is a patient-centric concept that concentrates on the movement of patients along the continuum of medical care.  This training focuses on cancer patient navigation with American Indian patients.
Course Instructors:  The course will be taught by a staff of four individuals including Linda Burhansstipanov, DrPH, MSPH, Cherokee Nation of Oklahoma, who has been a leader nationally in patient navigation since the early 1990s, working with Dr. Harold Freeman and others to first do research on patient navigation and give guidance and direction to others working in the field;  Linda U Krebs, PhD, RN, AOCN, FAAN, a professional nurse and educator who has provided cancer care for over 35 years and has worked with the AI community for over twenty; Lisa D. Harjo, MAEd, a well-known trainer and health educator who has worked in the field for over 16 years and has helped develop curriculum for patient navigation programs in many tribes and communities; and Corrie Santos, PhD Ed, who did her dissertation with patient navigation throughout the country.