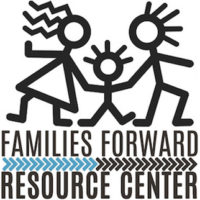 Healthy Babies, Strong Families/Healthy Start Family Advocate Job Announcement
Title:                    Healthy Babies Family Advocate
Reports To:        Families Forward Director of Healthy Baby Programs
Salary:                 $30,000 annual + benefits
Classification:    Exempt and subject to grant funding
Description:  The Healthy Babies Family Advocate works with African-American families to prevent infant mortality and fetal loss through strengths-based family development (case management) and home visitation.  The advocate utilizes education and motivational interviewing techniques to help families buffer toxic stress while improving preconception, prenatal, early childhood and family health. This job is based in Denver Metro. 
Job Duties:
Responsible for outreach and recruitment of program participants
Provide strengths-based family advocacy/family development support to families
Visit families where convenient for them, primarily at family homes, to provide Partners for a Healthy Baby curriculum and other educational programs
Connect families to basic needs support and stabilize families in crisis
Work with families to complete Colorado Family Support Assessments to prioritize goals
Work with families to create Family Development Plans (FDP) that establish short- and long-term goals for family self-reliance
Connect families to other FFRC or partner resources that can help meet FDP goals, including mental and behavioral health services, fatherhood, parenting, health and wellness services.
Assist families in navigating child welfare, criminal justice, public benefits, educational and other systems as needed, including enrollment in Medicaid or Affordable Care Act benefits
Ensure that all families have a medical home and access to care
Assist in the implementation of monthly stress reduction workshops for program participants
Complete federally required screening tools for all participants based on established schedule
Compile client data for monthly and quarterly reports for FFRC and funders as needed
Participate in continuous quality improvement process
Enter participant data into required client database and spreadsheet
Maintain required core competencies, training and professional development standards
Protect client confidentiality and privacy as required by HIPAA
Required Qualifications:
Bachelor's Degree or higher in human services, social work, public health, nursing, or related field, or 3 years of professional experience providing similar services
Basic proficiency in computer operation, including Microsoft Outlook, Word, and Excel
Ability to maintain a flexible schedule to meet family needs outside of traditional business hours
Preferred Qualifications:
Residency in or working familiarity with northern Aurora, Montbello and Green Valley Ranch
Experience with home visitation programs
Experience working with African-American/Black families
Experience in Maternal Child Health programming
To Apply:  Send cover letter and resume to shawn@familiesforwardrc.org
Families Forward Resource Center is a project of the Colorado Nonprofit Development Center (CNDC) and all employees are CNDC employees. CNDC is dedicated to equal employment opportunities in any term, condition, or privilege of employment. CNDC prohibits unlawful discrimination against applicants or employees based on race, color, national origin, ancestry, creed, religion, sex, age 40 and over, disability, genetic information, veteran status, sexual orientation, marital status, gender expression or any other characteristic protected by state or local law. This policy applies to all employees, including managers, supervisors, co-workers, and non-employees such as customers, clients, vendors, consultants, etc.