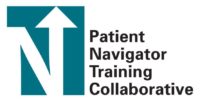 The Colorado Department of Public Health and Environment (CDPHE) is excited to announce Health Navigator assessment dates on Jan. 22 and Jan. 27, 2022. These assessments will take place virtually via Zoom and administered by the Center for Advancing Professional Excellence (CAPE). Those who pass the assessment are listed on the Colorado Health Navigator Registry.
Please note in order to be eligible for the CAPE assessment, you must have graduated from a Colorado Recognized Training Program. For the Patient Navigator Training Collaborative (PNTC), the following courses are required:
If you took Level 1 Health Navigation Fundamentals as a 3-day in person course, it included the Motivational Interviewing requirement.
Please complete this form to have your training verified. PNTC will send copies of your certificates to CDPHE.
The deadline to sign up for the assessment is Dec. 22, 2021. Register here. The fee is $363 plus processing fees.
Review Session Planned for Jan 19
Are you planning to take the state of Colorado health navigator competency assessment and want to know what to expect? Join us via Zoom web conferencing for a FREE interactive virtual workshop.
When: 10 am-noon Jan 19, 2022