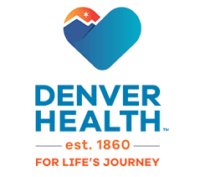 The Case Coordinator provides a variety of services such as health education, outreach, medical and mental health assessment for people who are at disproportionate risk of cardiovascular disease. Coordinators also assist these persons in accessing health care and other ancillary services. Routine responsibilities include screening, documentation, and accountability for meeting program goals and objectives. Additional tasks include: developing relationships with community-based organizations; promoting cardiovascular risk-factor screening; completing mental health assessments, navigating to primary care and community-based lifestyle resources as well as support of individual behavior change.
The Case Coordinator position will be a member of Denver Public Health. This position will conduct activities of the "Colorado Heart Healthy Solutions" project, a community outreach position funded by the Colorado Prevention Center.  The position is part of a statewide chronic disease prevention program to reduce the burden of cardiovascular disease in at-risk populations.
Typical candidate will have two years' experience working in communities and addressing health, social services, or related activities. Experience in motivational interviewing and supporting behavioral change is a plus. Experience working with community organizations in the region is beneficial. Attention to detail and documentation is very important.
This position will function as a member of a team of people committed to health and wellness for residents of Denver and beyond.

Education: B.S./B.A. degree in human services, behavioral sciences, or other closely related field. MSW beneficial.
Experience: Typical candidate will have at least one year case management experience working with high risk populations for HIV/STDs, or two years experience in another area of social services and case management.
Knowledge, Skills & Abilities: Ability to use Microsoft Office. Competency in assessment of client's medical, mental health, and psychosocial needs. Knowledge of available community resources for medical, psychological, and social needs. Knowledge of infectious disease transmission, care, and treatment. Basic competency in motivational interviewing.