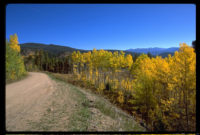 Fall is right around the corner, and we've got an exciting lineup of upcoming courses for you! Whether you need a Level 1 course or are interested in continuing your patient navigation education with a Level 2 or 3, we've got you covered.
Level 1: Patient Navigator Fundamentals 
Our most popular course! Patient Navigator Fundamentals is a three-day in-person course with an online course component designed to improve your patient navigation skills.
Date/Time: Oct. 18-20
Location: Colorado Springs, CO
Register here 
Level 1 in Spanish
Our Level 1 curriculum delivered in Spanish. Location details and registration coming soon!
Date: September
Location: Denver, CO
Level 2: Advanced Care Coordination
Coordinated care contributes to patient-centered, high-quality care. This Level 2 course prepares patient navigators to coordinate care for their clients consistent with Agency for Healthcare Research and Quality (AHRQ) and Patient Centered Medical Home (PCMH) guidelines and requirements.
Date: Sept 20
Location: Fort Collins, CO
Register here
Level 2: Facilitation Skills for Patient Navigators
Are you a patient navigator looking to enhance your group education sessions or improve collaboration with your co-workers? Or maybe you're a PN manager seeking to learn more about group dynamics and the individual needs of your employees. Whether you facilitate group-level interventions, staff meetings, or other group activities, this training is for you. All experience levels welcome.
Dates: Oct. 11 and 12
Location: Arvada, CO
Register here 
Level 3: Leading and Administering a Patient Navigation Program
This course is designed for supervisors of navigators, program planners and administrators of patient navigator programs.
Date/Time: Sept. 29
Location: Colorado Springs, CO
Register here
Social Determinants and Health Equity: Widening The Lens Of Health Promotion
This two-day course will examine the effects of social determinants of health such as economic status, stigma, homophobia, racism and other social and political issues on risk, prevalence and access to services.
Dates: Nov. 2-3
Location: Denver, CO
Register here
Save the Date – Registration coming soon for the below courses! Be sure to "Like" us on Facebook and follow us on Twitter to be the first to know!
Advanced Motivational Interviewing in Alamosa, CO in September
Level 1 in Denver, CO Nov 9-11
Advanced Health Behavior Change in Colorado Springs Nov 10
Level 3 Patient Navigator Supervisor in Denver, CO Nov. 15
Please contact us at admin@patientnavigatortraining.org regarding your organization's training needs!