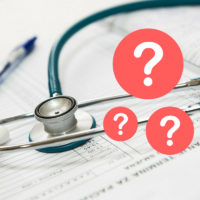 There is a lot of uncertainty on the future of healthcare since the presidential election. Patients and healthcare providers alike are grappling with this uncertainty, as there is a lot we simply don't know. President-elect Donald Trump has pledged to repeal Obamacare, or the Affordable Care Act (ACA), but what does this mean for the health insurance landscape? Below, are some non-partisan articles examining possible scenarios and what could come next.
Many experts agree that overhauling the ACA would take time. It is unlikely that anything will change in 2017, as "It's a complex process to alter a law as complicated as the ACA," said Sara Rosenbaum, a professor of health law and policy at George Washington University, in a Kaiser Health News article.
According to Elizabeth Hagen, senior policy analyst for Families USA, Republican proposals to repeal the ACA will likely include a transition period so people do not experience a sudden disruption in coverage. Read more of her blog here.
About 20 million people have gained health insurance coverage since the ACA was implemented.
According to Connect for Health Colorado's CEO Kevin Patterson, until the new administration and Congress develop a new direction, the health insurance marketplace will continue with normal operations.
"We urge our customers to continue to shop for the best coverage for themselves and their families in 2017 and complete their enrollment by Dec. 15, 2016, to avoid a gap in coverage," Patterson said in an email statement to stakeholders. About 168,000 Colorado residents have healthcare coverage through Connect for Health Colorado.
More articles:
Day One And Beyond: What Trump's Election Means For The ACA by Timothy Jost, J.D. Jost is an Emeritus Professor at the Washington and Lee University School of Law. He is a member of the Institute of Medicine and a consumer liaison representative to the National Association of Insurance Commissioner.
Compiled by Erin Martinez, PNTC Communications Manager