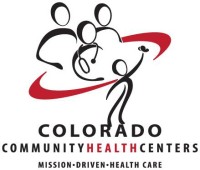 Maria Casaverde Marin and Taylor Miranda, Quality Improvement Specialists at Colorado Community Health Network, will discuss how care coordinators within community health centers are well positioned to address social determinants of health (SDoH) among their patients. We will be providing tools and resources for conducting needs assessments, identifying local partners, compiling resource lists, and implementing SDoH screening and referral workflows in community health centers.
The Role of Care Coordinators in Addressing Social Determinants of Health
Date/Time: June 7, 2016, at 11 a.m.
To Join the Meeting:
In your web browser, go to:
https://cchn.adobeconnect.com/act/
When greeted by the login screen, enter your name and click on 'Enter Room.' You do not need a username or password. When prompted, select 'Listen Only.'
If you have difficulty logging in, please contact Johanna Gelderman, at johanna@cchn.org.
This is offered as part of the Advanced Clinical Transformation (ACT) monthly conference call. Please note there will be no ACT Monthly Conference Calls in July or August 2016.