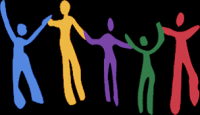 Resources for Addressing Community Health Needs
August 24, 1 pm MT/ 2 pm CT
Presenter: Dana Abbey, MLS
There are numerous factors that have the potential to influence the health of your community members including quality of life, health behaviors, utilization of and access to health care, social and economic factors, and the physical environment.
In this hands-on session you will:
Utilize tools for researching these factors at the local level.
Identify authoritative health information resources for program planning.
Identify potential community partners.
Who should attend?
Public libraries and community organizations planning health outreach activities.
K-12 staff involved in student health care and/or health and science curriculums (librarians, nurses, teachers).
Public health grant writers.
Anyone who interested in knowing about these great resources.
Discover National Library of Medicine Resources and More
The National Network of Libraries of Medicine, MidContinental Region (NN/LM MCR) hosts a free monthly webinar that features presentations on health information resources from the National Library of Medicine, and other reliable organizations. Presentations will include useful exercises for you to gain hands-on experience using the websites and databases. Registration is not required. We offer 1 Medical Library Association Continuing Education credit per session (details are provided at the end of each session).
When: Held 4th Wednesday of each month, 1-2 pm MT / 2-3 pm CT
Where: https://webmeeting.nih.gov/mcr2 (link is external)
Archive: https://nnlm.gov/mcr/education/discover