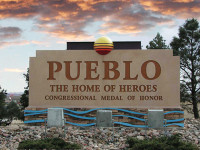 The Patient Navigator Training Collaborative is holding two advanced workshops in Pueblo at the beginning of June. See more details and links to sign up below!
Advanced Health Behavior Change (Level 2) is a must if you work with clients on behavior change.  This course provides tools and strategies to help clients around diet, exercise, diabetes and cardiovascular disease prevention and control. This workshop is highly interactive and you will walk away with plenty of resources.
Are you a patient navigator supervisor or looking to become one? Check out our Leading and Administering a Patient Navigation Program workshop. This Level 3 course course provides a basic understanding of the patient navigator (PN) intervention model, reviews challenges facing PN program managers and provides strategies for an effective PN program.
Advanced Health Behavior Change – Pueblo
Date/Time: June 1, 2016, 9 am-5 pm
Location: Southeastern Area Health Education Center, 503 N Main St, Pueblo CO
Register Here
Patient Navigator Supervisor: Leading and Administering a Patient Navigation Program – Pueblo
Date/Time: June 2, 2016, 9 am-5 pm
Location: Southeastern Area Health Education Center, 503 N Main St, Pueblo CO
Register Here