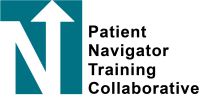 The PNTC seeks experienced individuals to participate in developing the future Colorado patient navigator workforce by expanding our faculty in order to provide workshops around Colorado and to diversify the trainer pool.
To be considered for the Training-of-Trainers program, please submit a resume or CV to the contact information listed in the flyer below.  If your resume does not show examples of public speaking, training or presentations, please add that information in your cover letter.
Please see flyer for required and preferred qualifications and trainer commitment details.