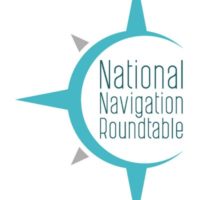 The National Navigation Roundtable wants to hear from you!
We are gathering input from navigators of all types and all settings (community health workers, patient navigators, nurse and social work navigators) to learn about the experience of this workforce during the initial COVID-19 period and since. The National Navigation Roundtable is interested in hearing your feedback and will use this information to develop tools and resources for navigators during crisis such as COVID-19 pandemic.
This survey will take approximately 15-20 minutes of your time. Your feedback is extremely important, and your responses are completely anonymous.
The survey is an open link and open for 4 weeks, closing on August 15. Please forward to other individuals who are appropriate to complete, including other navigators in your organization, in your community and to various listserves and coalitions.
If you have any questions, please send an email to Patricia.Valverde@CUAnschutz.edu. Also let Patricia know if there is a patient navigator who cannot complete the survey online, reads a different language, or is no longer employed as patient navigators so that we can accommodate their needs.
This survey is being administered by the Workforce Development Task Group of the National Navigation Roundtable (NNRT). The NNRT is a national coalition of over 50-member organization and invited individuals launched by the American Cancer Society in 2017, dedicated to achieving health equity and access to quality care across the cancer continuum through effective patient navigation.
For more information about the National Navigation Roundtable, please visit www.navigationroundtable.org .
Thank you for your input and contribution to this important survey!
The National Navigation Roundtable