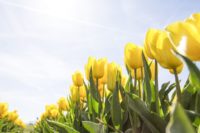 Bring on spring!
Join us for an upcoming course.
Level 1: Health Navigation Fundamentals
Topics in this comprehensive "Level 1" training include patient navigation history and role, patient communication, health promotion and professional conduct.
When: April 16-18
Where: Aurora, CO
Cost: $500 Colorado residents/$750 out of state
Register
Level 1: Health Navigation Fundamentals Online 
This 8-week virtual course includes both online coursework (reading, quizzes, assignments) as well as Live Learning Sessions via Zoom web conferencing.
When: April 1-May 24
Cost: $550
Register
Save the Date! Advanced Motivational Interviewing
In this course, you will expand your MI skills related to the strategic use of questions and reflections to build upon and deepen client change talk.
When: June 13
Where: Denver metro area
Registration Opening Soon!