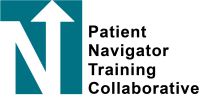 2017 is going to be a great year. We will have our usual array of courses in the Denver metro area and will be visiting the western slope (Glenwood Springs) as well as Durango in the spring. In addition, there will be an opportunity to get involved with two ECHO online learning communities, as well as to receive one-on-one motivational interviewing coaching.
Level 1: Patient Navigator Fundamentals – Denver
This comprehensive course is introductory "Level 1" training for patient navigators who want to gain navigation skills and knowledge of patient resources, basic health promotion, professional conduct and motivational interviewing.
Date/Time: Feb. 1-3, 2017, 8:30 am-5 pm
Advanced Care Coordination – Aurora
Coordinated care contributes to patient-centered, high-quality care. This Level 2 course prepares patient navigators to coordinate care for their clients.
Date/Time: Feb. 21, 2017, 9 am-5 pm
Advanced Care Coordination – Glenwood Springs
Date/Time: Feb. 24, 2017, 9 am-5 pm
Registration is coming soon for the following workshops:
Emotional and Social 6-week Online course: February-March 2017
Advanced Health Behavior Change: March 3 in Denver
Leading and Administering a Patient Navigation Program: March 10 in Loveland
Level 1: March 22-24 in Loveland
Advanced Motivational Interviewing: March 24 in North Denver Metro
Bridging Theory and Practice: March 30 and 31 in Arvada
Advanced Health Behavior Change: April 21 in North Denver Metro
Advanced Health Literacy: May 4 in Denver
Level 1: May 3-5 in Glenwood Springs
Advanced Care Coordination: May 9 in Durango
Advanced MI: May 10 in Durango
Advanced Health Behavior Change: May 11 in Durango*
*Durango dates are tentative at this time.
NEW this year: MI Academy: Mock Patient Encounters & Coaching Experience
The Patient Navigator Training Collaborative is offering a unique opportunity to help patient navigators improve their motivational interviewing (MI) skills. Learn more