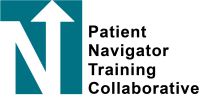 Looking to improve your patient navigation skills? There's still space available in our February Level 2 course. See below for details.
Advanced Care Coordination – Feb. 18
Location: Society of Certified Senior Advisors
720 S. Colorado Blvd. #750-N, Denver, CO
This Level 2 course prepares patient navigators to coordinate care for their clients consistent with Agency for Healthcare Research and Quality (AHRQ) and Patient Centered Medical Home (PCMH) guidelines and requirements.
Register here
Note: Level 1 is a prerequisite for Level 2 courses.