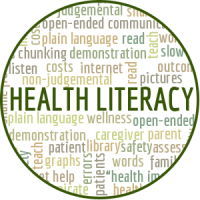 The Colorado Health Foundation and Rose Community Foundation are seeking participation in a survey to learn about Colorado health literacy practices.
Your responses will provide valuable information with work to ensure that all Coloradans, regardless of ZIP code, age, income, sexual orientation or race/ethnicity, are able to use health information and act on it to improve health.
Your time investment: about 10 minutes.
Your feedback is confidential and anonymous. Should you have any questions, please feel free to reach out to Jill with Joining Vision and Action at jill@joiningvisionandaction.com
Please respond by Friday, January 12th.
Survey link – https://www.surveymonkey.com/r/COHealthLiteracy
Source: Colorado Health Literacy Coalition