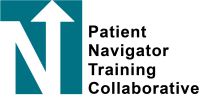 The Patient Navigation Training Collaborative (PNTC) is collaborating with researchers in other states to conduct focus groups around the country on patient navigator skills and knowledge needed for the patient navigator role. This will help inform patient navigator training at a national level.
Please help us represent patient navigation in Colorado by participating in one of two focus groups offered.
We are looking for lay patient navigators to participate in a study that will help us make recommendations for NATIONAL patient navigation training.
Study Purpose:
To conduct focus groups to better understand what patient navigators need to know to do their jobs.
Dates:
April 26th 6-7:30 pm (snacks will be available) in Denver
Or
April 28th 12-1:30 pm via web meeting (computer, microphone/camera required)
Eligibility for participation in one of these focus groups is:
Lay (non-nurse/social worker) patient navigators located in Colorado;
age 18 years or older;
able to speak and read English.
Study Participation Includes:
Taking part in a 1-2 hour in-person focus group exploring the skills that patient navigators are required to have to do their job; and
Completion of a demographic questionnaire.
Compensation:
$25 gift cards will be provided to all study participants.
Questions? Email Patti Valverde at Patricia.Valverde@UCDenver.edu or Andi Dwyer at Andrea.Dwyer@ucdenver.edu.