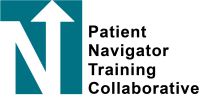 Registration is now open for our upcoming Level 1 course, Patient Navigator Fundamentals. This course will cover PN basic skills such as patient communication, health promotion, professional conduct and motivational interviewing. This course will fill up fast, so sign up today!
Level 1: Patient Navigator Fundamentals
Date/Time: Aug. 8, 9, & 10, 8:30 am – 5 pm
Location: Red Rocks Community College – Lakewood Campus, 13300 W 6th Ave., Room EA 1013, Lakewood, CO 80228
MAP
Click here to register.