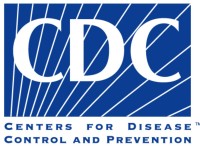 The Centers for Disease Control & Prevention is offering two introductory webinars in November on diabetes prevention programs in tribal communities. Join to hear more about the National Diabetes Prevention Program (National DPP) & Diabetes Prevention Recognition Program (DPRP), as well as shared testimony from Tribal applicants.
Webinar details: 
Monday, November 7
2:00 – 3:30 p.m. EST (12-1:30 MST)
&
Tuesday, November 15
4:00 – 5:30 p.m. EST (2-3:30 MST)
Join the Skype Meeting at https://webconf.cdc.gov/ihs8/T7NDCJM3.
All can access the Skype for Business Web App for free by clicking on the link, and then following the instructions in the Web browser window to join the meeting.
or
Join by phone
(855) 644-0229
Conference ID: 2351261
Email Kavitha Muthuswamy at ihs8@cdc.gov with for questions.
No registration is required. All are welcome!
More info:
CDC National Diabetes Prevention Program
CDC Native Diabetes Wellness Program