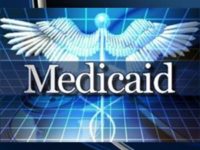 Medicaid is designed to provide health coverage for our nation's most vulnerable individuals and families. Medicaid makes it possible for millions of children, parents, pregnant women, people with disabilities and seniors to get the health coverage they need to get healthy and stay healthy. And now, more low-income adults are eligible for Medicaid than ever before as a result of the Medicaid expansion, implemented with federal support provided through the Affordable Care Act.
As the improvements to the Medicaid program brought about by the Affordable Care Act take full effect, the information provided in this workshop will give providers and their managers new tools to work effectively with clients who are applying for or currently enrolled in Medicaid.
Medicaid and Beyond presented by the Human Services Network of Colorado
Date/Time: Sept.15, 9 am-12:30 pm (Basic); 1-5 pm (Advanced)
Location: Denver Rescue Mission's Administration & Education Building, 6100 Smith Road, Denver, CO 80216
For more information and online registration, please visit: Medicaid Basic and Advanced.
Attendees are eligible for up to eight (8) hours CEU.
Designed for those new to Medicaid as well as more experienced providers, the day is broken into two sessions we're calling Medicaid 101 and Medicaid 202. You can register for either the 101 or the 201 session alone (half day) or both sessions (full day).
Course Goals for Medicaid 101:
Utilize information about Medical Assistance to help clients
Recognize and explain the process clients undergo as they apply for and receive Medical Assistance
Understand the basic description and requirements for each MA program
Objectives–Participants will be able to:
Describe the various levels of oversight of Medical Assistance  (MA)
Identify the differences between Medicaid, CHP+ and insurance through the marketplace
Explain what is happening at every point of the Medical Assistance application process
Describe which clients fit into each MA category and recognize how CBMS categorizes applicants
Course Goals for Medicaid 202:
Be able to outline the general eligibility requirements for Medical Assistance (MA)
Summarize Aged, Blind, and Disabled Medical Assistance, Medicare Savings Program, and Low-Income Subsidy
Objectives–Participants will be able to:
Identify the requirements for MA, including Social Security Number, Residency, Citizenship and Identification
Explain the Deficit Reduction Act (DRA)
Recall the concepts of Self-Attestation and the interfaces used to verify self-attested information
Recognize the legal and governmental management and organization for Non-MAGI Medical Assistance
Identify requirements for Non-MAGI programs