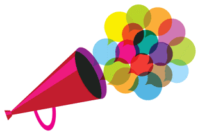 Human services workers face a multitude of challenges—from diminishing funding to new measures evaluating the use of those funds; from increased workloads on fewer professionals, to greater accountability expected of them; from a vastly more diverse client population, to newly-imposed limits on what can be provided to those clients. We need to collectively rise to those challenges and advocate to change the current negative climate regarding both the work we do and the clients we serve.
Real-World Advocacy
December 8, 9 am to 4:30 pm
Mile High United Way, 711 Park Ave West, Denver
For online registration, please visit: Real-World Advocacy
One of our afternoon breakouts — the Client-Centered Advocacy session — will feature client-advocates and key staff from three organizations which are leading the charge in client empowerment: Bayaud Industries, the Colorado Cross-Disabilities Coalition and CHARG. You will learn critical information as to how these organizations have been able put clients "in the driver's seat" when it comes to their own care. And you will hear firsthand how clients have advocated for their needs at the personal, organizational and legislative level.
You will:
Discover new and useful resources to share with co-workers and other participants,
Understand how to be your own best advocate,
Explore the many ways in which nonprofits can speak up about issues confronting them,
Engage in interactive, brainstorming sessions to define or refine their communications approach,
Identify strategies to engage elected officials and other decision-makers with your issue, and
Leave with a new sense of our shared power.
Eligible for 6 hours CEU.
Event sponsored by the Human Services Network or Colorado and Colorado Center on Law and Policy.