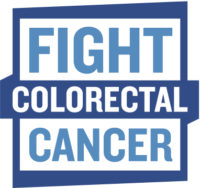 The screening guidelines for colorectal cancer were updated by the US Preventive Services Task Force (USPSTF) in June 2016.
Dr. Dennis Ahnen, Professor of Medicine at the University of Colorado School of Medicine, will talk about the new screening guidelines and explain the variety of options now available. For survivors, caregivers and health care team members, he will give vital information about colorectal cancer and the importance of screening and surveillance.
CRC Screening: What's New?
Presented by Fight Colorectal Cancer
Date: Wed., September 14
Time: 2pm ET / 1pm CT / Noon MT/ 11am PT
Be sure to register – even if you can't attend live, the slides, video  and mp3 of the presentation will be posted.
Cancer health professionals, patient navigators, survivors and advocates are encouraged to join in the discussion about how the colorectal cancer screening guidelines have changed!  This will make a big difference in what is allowed for preventive screening in colorectal cancer.
Interested in what the guidelines are saying and what the advocacy community has to say about the revisions in the guidelines?  Check out this Fight CRC post about the updates.