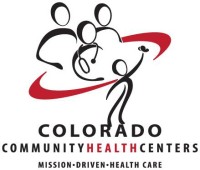 Care Coordination Resources for Uninsured Populations
Update: In-person attendance is SOLD OUT due to room capacity, but see below for how to connect via Zoom.
Please join Colorado Community Health Network for a meeting on September 6th, 11 am-1 pm. You can attend the meeting in-person or virtually via Zoom (please note we are no longer using Adobe Connect; virtual connection information will be sent upon registering).
Registration for this meeting is required. Register here for both in-person and virtual attendance.
How to participate viz Zoom:
Join from PC, Mac, Linux, iOS or Android: https://zoom.us/j/353247750 
Or Telephone:
Dial: +1 408 638 0968 (US Toll) or +1 646 558 8656 (US Toll)
Meeting ID: 353 247 750
We'll discuss:
Current environment and needs of uninsured/immigrant populations
Available resources for uninsured/immigrant populations
Best practices around building community partnerships to meet the needs of uninsured/immigrant populations
Please complete this survey (4 questions) in preparation for the meeting.
For more information, please contact Johanna Gelderman at johanna@cchn.org.
Source: CCHN