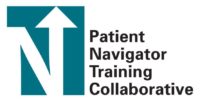 We have just scheduled two upcoming  Level 1 courses – one in Colorado Springs and one in Aurora!
Level 1: Health Navigation Fundamentals is a three-day in-person course with online prework designed to improve your navigation skills. Topics in this comprehensive "Level 1" training include patient communication, health promotion, professional conduct and motivational interviewing.
Perfect for: Patient navigators, health navigators, care coordinators, community health workers or anyone working with clients to overcome barriers to care.
Don't miss this opportunity to network with other navigators!
Cost: $500 Colorado navigators, $750 out of state
Level 1 Colorado Springs, CO: Aug. 6-8
Level 1 Aurora, CO: Sept. 18-20
Fall course preview
Registration is opening soon for these fall courses!
Level 1: Health Navigation Fundamentals Online
Level 1: Health Navigation Fundamentals in Spanish
Emotional and Social Aspects of Disease Online (Level 2)
Basic Motivational Interviewing
Care Coordination Online
Care Coordination ECHO series