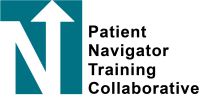 Registration is now open for our Level 2 online course, Emotional and Social Aspects of Disease. This course was recently revised to be less time-intensive and we are excited to offer it to you this spring.
This online course helps patient navigators understand their role and how to help patients and caregivers deal with complex emotional issues related to chronic disease.
Course runs for 7 weeks, Feb. 13 to April 4, 2017 and will be facilitated by Kathleen Garrett.
Course Format: This is an online course. This course is led by an instructor, not self-paced.  ALL course activities take place via the Internet. There will be three live sessions during the course conducted via Zoom web conferencing. It is preferred if you have a web cam, but not required.
You will login to a course website to complete activities. Course activities include readings, online tutorials, videos, quizzes and online discussions. Activities are required each week. You will complete all activities independently and use the discussion tool to interact with other students 2-3 times per week.
Live sessions via Zoom:
– Tuesday, Feb 14: Noon-1 pm: Course Overview, Meet your Classmates
– Tuesday, March 7: Noon-1 pm: Live Discussion (topics to be announced)
– Tuesday, April 4: Noon-1 pm: Course Wrap Up, Q&A