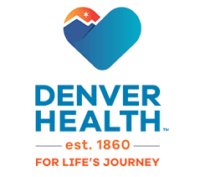 Under general supervision, the patient navigator II provides basic care coordination, identifies and reduces barriers to care, provides referrals to necessary resources. The role will work with individuals in substance treatment to provide education and linkage to family planning and sexual health services.
Core functions involve face-to-face interactions, implementing a standardized intervention, tracking patients for engagement, intervention documentation, and seeking consultation from other staff when necessary. Responsible for implementing a study navigation intervention to link individuals in opioid-medication assisted recovery to reproductive health services. This includes providing a structured intervention to study participants assigned to the intervention group which focuses on sexual health education, care coordination, identifying and reducing barriers to care and navigating participants to necessary resources as well as completing required study documentation.
Knowledge, Skills & Abilities
Knowledge of basic care coordination. Knowledge of community resources. Ability to establish and maintain rapport and a therapeutic relationship. Excellent communication skills. Knowledge of motivational interviewing.
Education
High School Diploma or GED (Required)
Experience
One year of community involvement and/or working with clients, required.
Apply here and search for job ID 4194.