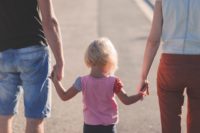 Family Voices Colorado (FVC) is seeking a Family Navigator and coordinator of the Colorado Family to Family Health Information Center (F2FHIC).   The position may be combined as one full-time position or two part-time positions depending on the candidate(s).  The position is based at CBR YouthConnect's (CBRYC) Lakewood Colorado office since FVC recently became a program of CBRYC.
Specific Responsibilities
The Family Navigator and F2FHIC Coordinator provides resources and system navigation for families experiencing barriers to care for a child with special health care needs. The Health Information Center is funded by a Federal grant recently renewed for four years.  In partnership with families, hospitals, providers, and community based agencies, the Family Navigator will actively engage in system navigation and advocacy on behalf of families. In addition, the Family Navigator coordinates the information center and works with partners to continuously develop and update resources for families, and provide information and training for families throughout Colorado.
Qualifications
Qualified candidates will have a deep commitment and passion for making Colorado a better place for children with special health care needs and must possess highly-developed communication skills both verbally and written and in English and Spanish. Applicants should be able to handle multiple tasks and work in a fast paced environment.  Additional qualifications include:
Family experience with a person with special needs (child, parent, sibling, and grandparent).
Bilingual/Bicultural Spanish and English required including writing proficiency. (Test required)
Clinical and/or non-clinical education and/or experience with systems encountered by families who have a child with a special health care need.
Applicant should have strong interpersonal skills and an ability to work with diverse communities.
Applicant should be self-motivated, but effective at working as part of a team.
Proficiency in Microsoft Office Suite (Word, Excel, Outlook) required
Proficiency with social media platforms required (Facebook, and Twitter)
Reliable transportation, good driving record and insurance
College degree and/or equivalent work experience.
Compensation
Salary is commensurate with experience and qualifications.  Additional benefits include health and dental insurance, company paid training, generous paid time off and holidays.
How to Apply
Candidates may submit a cover letter, electronic resume, and salary requirements to trose@youthconnect.org