Wanted: Patient Navigators and Clinical Staff interested in implementing effective FIT/ FOBT approaches for Colorectal Cancer Screening
Are you that person? If so, please join us to attend the Colorado Colorectal Screening Program and Partners for the FIT/FOBT Spring Boot Camp Webinar Series.
What will you learn in this webinar series?
Description and successful showcase of the FIT/FOBT programs
Key steps for success
Tools and insights for implementation of FIT/FOBT program in your clinic
Join us for session 1 with Dr. Durando Brooks

Vice President, Cancer Control Initiatives, American Cancer Society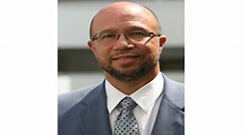 Dr. Brooks oversees the design, implementation and evaluation of cancer prevention and early detection programs at the national, state and local levels to increase access to high quality prevention and screening, and to decrease cancer-related disparities. He also serves as Deputy Editor of the Society's peer-reviewed journal CA: A Cancer Journal for Clinicians.
Topic: Setting the Stage – Evidence Base for FIT/FOBT
Date: Tuesday, 13th March
Time: 1.30 – 2.30 pm (Mountain Time)
Register here
Partners