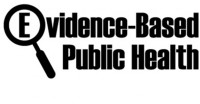 The Northwest and Rocky Mountain Public Health Training Centers invite public health professionals from around the country to participate in a unique, online training series, which will cover core concepts like:
defining public health issues
conducting community assessments
prioritizing options
evaluating program and policy impacts
Two Learning Options: 
Choose the one that best fits your learning style and/or schedule.
Blended Learning
A facilitator will lead guided discussions and activities related to the online content with the cohort of participants.
The topic expert from the recorded lecture will also be on hand to answer questions and engage in the discussion.
These sessions provide an opportunity for participants to connect evidence-based decision making concepts to their daily work.
The Blended Learning Series meets bi-weekly from June 21 –  July 26, 2016.
Self-Study
Participants will watch recorded lectures by topic experts and in some cases complete supplemental readings or do an activity.
Click here for more information or to sign up today!