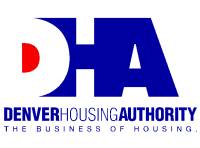 CARE MANAGEMENT COORDINATOR
The Housing Authority of the City and County of Denver (DHA) seeks a Care Management Coordinator to work with Medicaid clients to improve utilization of benefits. Care management activities include, but are not be limited to, completing health related assessments used to determine eligibility for programs, services, and/or care plans; reviewing available documentation, and applying criteria/guidelines/regulations specific to the development of services.
Requires a BA/BS degree (Social Work, Psychology, Human Development, or related field) and two years of care coordination or navigation. One year experience in community involvement/organizing is required. Experience with low income, culturally diverse populations is required.
Compensation: $18.00/hr. with limited benefits.
More info here.
RESIDENT AND CLIENT SERVICES PROGRAM SPECIALIST
Seeking a highly motivated self-starter to implement and monitor grant funded programs to increase economic self-sufficiency, financial stability, and quality of life for public housing and/or Housing Choice Voucher ("HCV")/Section 8 residents.
Requires a four-year degree in Human Services or related field, three  years' experience in the human services field, three years' experience providing self-sufficiency case management and resources and referrals to low income and culturally diverse populations, and one (1) year case management experience with low income, culturally diverse populations.
Starting pay begins at $45,910.27 – $50,000.00 a year with competitive benefits.
More info here.