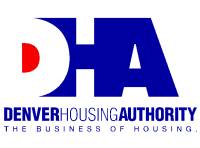 The Housing Authority of the City and County of Denver (DHA) seeks a Patient Navigator to provide health care systems navigation for DHA residents seeking health care. Duties include designing and implementing health related programs, guiding residents through the health care system, helping residents to complete their insurance paperwork, assisting residents in obtaining financial help for their medical services, directing residents to their health care services for further diagnosis and treatment, identifying local resources and support, and keeping track of and helping residents get to their appointments.
This position pays $18.00/hr. with limited benefits.
Requires a four (4) year degree in social work, sociology, psychology, Human Services or related field, one (1) year experience in community involvement/organizing work, and experience working as a Community Health Worker or Patient Navigator.
Experience with low income, culturally diverse populations is required as well as experience in writing grant applications, grant monitoring, reporting and/or evaluation. A combination of appropriate education and experience may be substituted for the minimum educational requirement. A valid Colorado driver license and an acceptable driving record as outlined by DHA's personnel policy are also required. Must have a working vehicle.
Qualified candidates are invited to apply in person between 8 a.m. and 4 p.m., fax your resume to (720) 932-3005 or email to personnel@denverhousing.org.
Applications are available at www.denverhousing.org (printing only). Applications and resumes will be accepted until the position is filled. Applications filed previously will not apply to this posting; a new one must be submitted. Please specify the position for which you are applying. No phone calls please.
DENVER HOUSING AUTHORITY
777 Grant Street, 2nd Floor
Denver, CO 80203
EQUAL EMPLOYMENT OPPORTUNITY
HEARING IMPAIRED 720-932-3111
Source: DHA