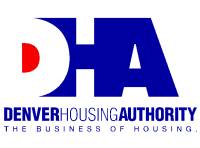 CARE MANAGEMENT COORDINATOR

$18.00/hr. with limited benefits.
Detailed Job Description 
The Housing Authority of the City and County of Denver (DHA) seeks a Care Management Coordinator to work with Medicaid clients to improve utilization of benefits. Care management activities include, but are not be limited to, completing health related assessments used to determine eligibility for programs, services, and/or care plans; reviewing available documentation, and applying criteria/guidelines/regulations specific to the development of services. The Care Management Coordinator will work with Colorado Access clients in the City and County of Denver to coordinate their relevant healthcare and services on behalf of Colorado Access and DHA.
Duties include:
Providing education on care coordination and the resources afforded to them through public health insurance programs.
Assessing health insurance eligibility and enrollment needs. Utilizes Access Medical Enrollment Services (AMES) to determine eligibility and enrollment status.
Encouraging independence by providing education and community resources.
Assuring data entry of all interactions with members.
 Completing regular reporting.
Working to eliminate fragmentation, duplication or gaps in treatment plans.
Completing health assessments to identify strengths, needs, concerns and preferences.
Establishing person centered goals and a plan of care.
Providing education on state plan benefits, programs, options and services.
Requires a BA/BS degree (Social Work, Psychology, Human Development, or related field) and two years of care coordination or navigation. One year experience in community involvement/organizing is required. Experience with low income, culturally diverse populations is required. Experience working with Medicare and Medicaid populations preferred. Continuing education in care coordination and other relevant areas is desired. A combination of appropriate education and experience may be substituted for the minimum educational requirement.
Qualified candidates are invited to apply in person between 8:00 a.m. and 4:00 p.m., fax your resume to (720) 932-3005 or email to personnel@denverhousing.org. Applications are available at www.denverhousing.org (printing only).
Applications and resumes will be accepted until the position is filled. Applications filed previously will not apply to this posting; a new one must be submitted. Please specify the position for which you are applying. No phone calls please.
Source: Denver Housing Authority