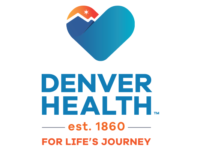 Job Summary
Provides basic care coordination, identifies and reduces barriers to care, provides referrals to necessary resources. Works primarily with the School Oral Health Program's (SOHP) patients and families who need additional dental care including restorative care. Assures that patients have an established dental home, complete treatment plans, and maintain scheduled care. Supports SOHP hygienist and dentist at Florence Crittenton school-based health center. Collaborates with dental clinic teams and community dental practices. Captures and maintains data required for grant reporting.
Minimum Qualifications 
Education: High School Diploma or GED.
Experience
Typically requires at least one year of community involvement and/or working with clients, or an equivalent combination of education and experience. Knowledge, Skills & Abilities: Knowledge: Basic care coordination, knowledge of community resources Skills: Establish and maintain rapport and a therapeutic relationship, Communication and motivational interviewing, Uses computers, including Microsoft Outlook, Word, PowerPoint, Excel, SharePoint, GoldMine, scheduling software as well as perform Web searches for clients. Abilities: Bilingual English/Spanish or English/other languages preferred.
Certificate/License/Registration
Certificate of completion from the Community College of Denver Community Health Worker program and/or the Patient Navigator Training Collaborative at the University of Colorado, or an equivalent combination of education and experience.