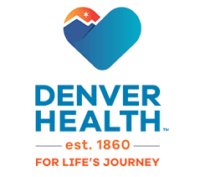 HEALTH EDUCATION TRAINER II (JOB ID: 4465)
 Job Summary
Under general supervision, serve as a Health Education Trainer II for Denver Health Community Health Services (CHS) or School-Based Health Clinics (SBHCs). Performs one-on-one client-centered health education on family planning concepts in clinics and/or provides comprehensive sexual health education visits within high school or middle school SBHCs. Provides education and prevention services to augment existing Denver Health services. Primary duties include tailoring appropriate health education messages and facilitating individualized behavior change interventions to meet patient needs. Serves as liaison with SBHC and CHS clinics in an effort to increase patient access to family planning services. Other duties include case management, managing data collection, data entry, and contributing to program evaluation. Identify new and existing resources and organizations that serve student / patient health needs, develop and maintain community partnerships, and organize and assist with educational activities focused on health and clinic promotion. Participate in events/trainings/presentations with community partners and schools. Provides assistance with team projects and/or activities and additional administrative support.
This position is based at the Federico Pena Southwest Health Center, 1339 S. Federal Blvd.
Bilingual English-Spanish skills required; medical assistant certification preferred. 
Education: Bachelor's Degree in public health, human services, health sciences, psychology, sociology or related field, or an equivalent combination of education and experience. Master's Degree preferred.
Experience: Typically 3 years direct health education experience. 1-2 years conducting behavior change and/or health education training with adolescents and adults. Experience with evidence-based health education strategies, grant writing, curriculum and program evaluation preferred.
Knowledge, Skills & Abilities: Knowledge of comprehensive health education, behavior change theory and patient population served. Skilled in identifying problems and opportunities to improve health education services for adolescents and adults. Ability to encourage and enhance health educator services through feedback and available resources. Experience facilitating one-on-one confidential visits and managing caseloads. Demonstrated ability as a self-starter who can prioritize and conduct multiple activities. Strong communication and interpersonal skills; a team player. ~Certified Health Education Specialist [CHES] preferred. Basic life support for health care providers certification preferred. All Certifications and Licenses required for this job must be kept current as a condition of continued employment.
Apply Here