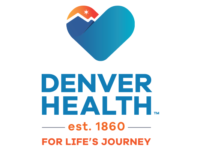 Job Summary
Under general supervision, provide patient navigation services as it relates to care coordination, referral management, and service continuity including but not limited to assisting with navigating the health care system, re-engaging patient care and Patient Centered Medical Home (PCMH) connection, specialty specific health education, information, support, and access to services/resources for all patients.
Location: Denver Health Main Campus, 777 Bannock St.
Minimum Qualifications
Education: High School Diploma or GED. Associates degree, or Medical Assistant certification preferred. Experience: Typically 2 years of clerical/front/back off experience in a medical setting. Patient Navigator training preferred. Knowledge, Skills & Abilities: Knowledge of: medical terminology, understand of basic care coordination and case management-related service function (patient interview, discharge planning, referral management, community resources, etc.), basic understanding of health insurance. Skills: Proficient in Microsoft office suite to include Excel, Word, PowerPoint, Epic, excellent customer service skills, strong organizational skills. Abilities: Bilingual English/Spanish preferred; able to work well in a team-based setting; communicate effectively in a written and verbal form with health care team, patients/families and community, internal and external providers; resourcefulness in problem solving and analytical thinking; shows accountability and able to take and follow through with delegated tasks with minimal direction from supervisor; flexibility in responding to multiple demands Certificate/License/Registration: None. All Certifications and Licenses required for this job must be kept current as a condition of continued employment.
For other navigation jobs at Denver Health, search "Care Navigator."