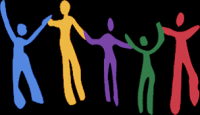 For all of you in northern Colorado, take advantage of this great opportunity to attend a cultural competency workshop led Kaiser Permanente-Colorado's Diversity and Inclusion Center of Expertise.
When:       Friday, November 6th, 9:00AM – 4:00PM
Location:  Colorado State University, Lory Student Center room 324
Workshop Description:
During this 7-hour workshop, participants will explore the importance of aspiring to be culturally competent health professionals and will discover ways to enhance engagement with our growing diverse populations.
See the attached flyer for registration information. Register by Wednesday, November 4th!